Clothing designed for those who practice winter sports and for those who work or train in cold temperatures.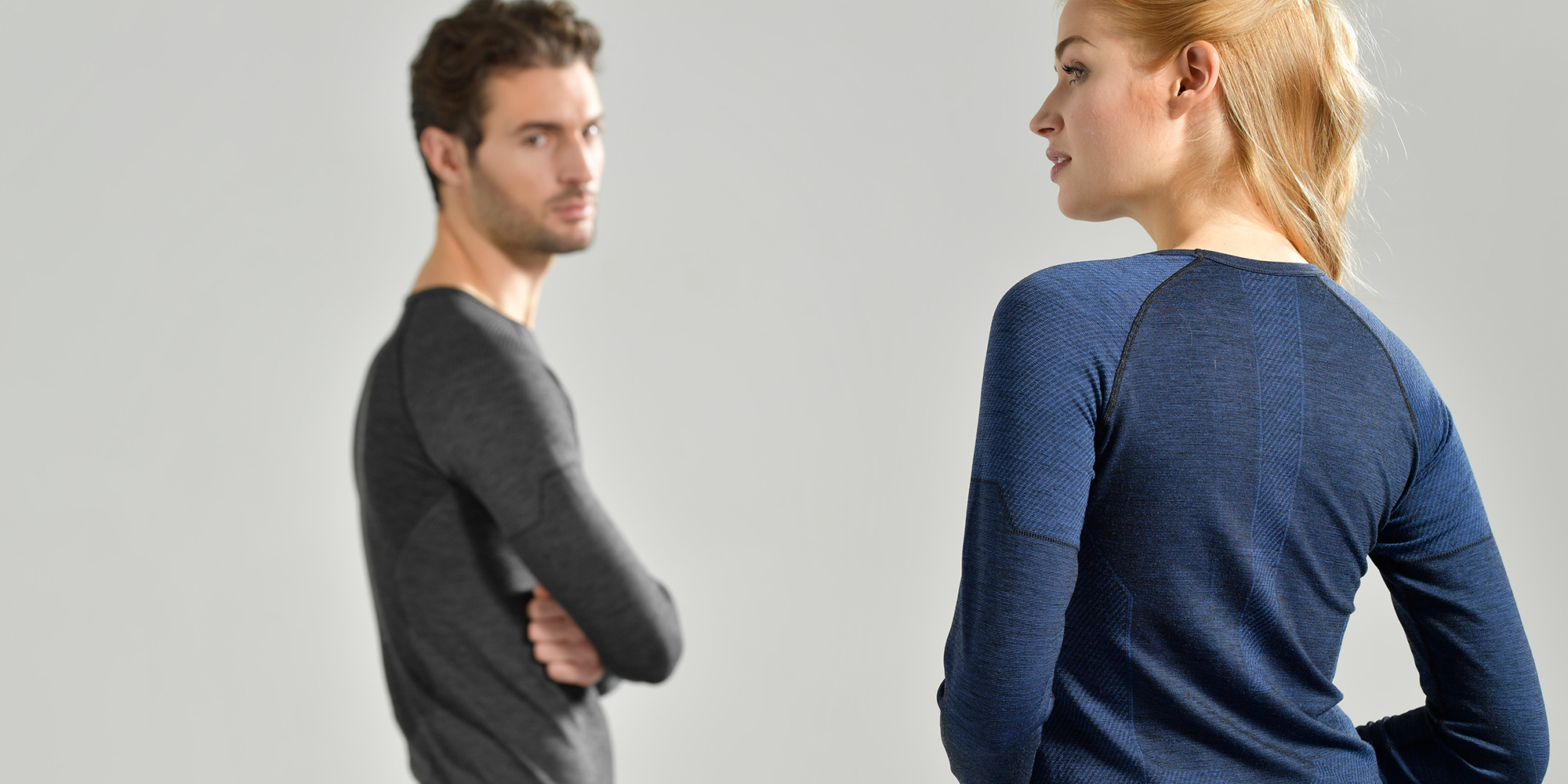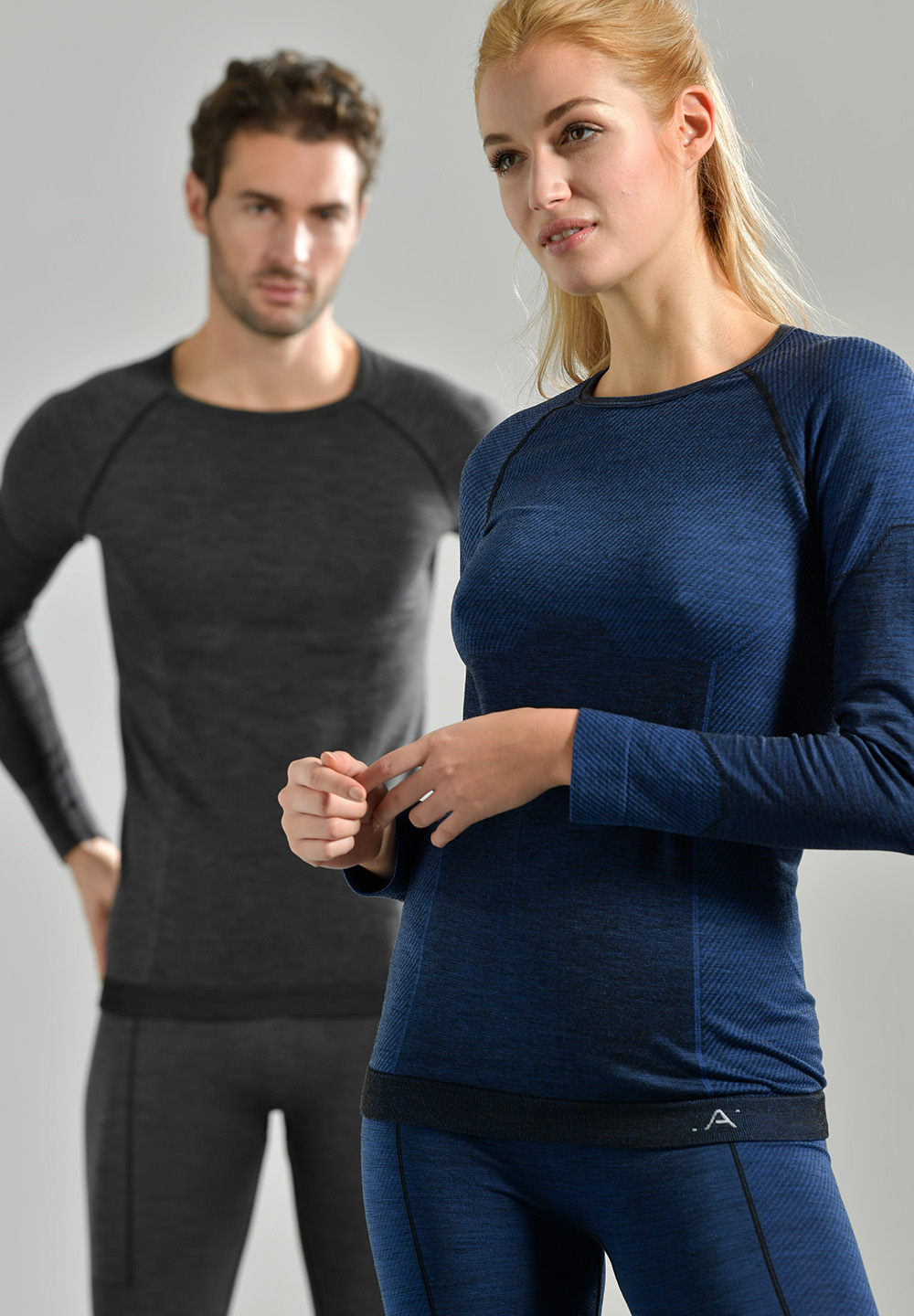 Discover the Risalti thermal underwear line that best suits you!
Discover the Risalti thermal underwear line that best suits you! The garments guarantee breathability, elimination of sweat and always dry skin, thus helping to keep the body warm, isolated, protected. Based on the different combinations of yarns used, we obtain garments suitable for different temperatures.

For highly technical garments, perfect for guaranteed protection from the cold while ensuring high breathability on the skin, you can rely on a fabric composed of Merino Wool and Polypropylene. This combination ensures an excellent technical garment, able to combine softness, warmth and breathability and to remove sweat from the skin and thus better cope with even the coldest temperatures. Merino wool compared to other wool is thinner, it is very soft and does not itch on contact with the skin. Polypropylene is an innovative fibres, it has thermal characteristics superior to synthetic fibres and resistance superior to natural ones. It is always dry on the skin, being an insulating and bacteriostatic fibre maintains body temperature and does not promote the formation of bacteria.
WOMAN MERINO WOOL
MAN MERINO WOOL

Ideal for mid-season. Thermal underwear ideal to wear in the colder months and as the only layer in the warmer seasons.
WOMAN EXTREME
MAN EXTREME

Thermal underwear designed to be worn like a second skin. The garments are made with special SoftAir plus® yarn that guarantees comfort, breathability and thermoregulation. In fact, the fibre transports sweat very quickly to the outside of the garment thus allowing you to always have dry skin and constant body temperature. Thanks to seamless technology, garments are obtained with seams reduced to a minimum and with different mappings and knitting points according to the needs of coverage or breathability. Antibacterial and anti-odour treatment* resistant to washing.
WOMAN ENERGY
MEN ENERGY
Some products that may interest you